If you want to understand the chemical reactions at work during the processing of a film without going back to your school bench:
Permalink
- posted 2022-07-01
► In this digital age, we still may want to shoot photos on film. But what type of film?
Or why film in the first place?
I think that last question will have a different answer for everyone. For me, it's the joy of seeing decades old machines do what they were built to do so cleanly. I can just pull the film advance lever and push the shutter on my Nikon FE time and time again, it never gets old. It's even better when there's film in the camera. Although of course then this starts to cost real money.
Full article / permalink
- posted 2022-06-19
Nikon FE f/, , ISO 100, 0 mm ()
Image link - posted 2022-05-14 in
► I've had a few Nikon cameras, and those always come with a perfectly usable strap. The only issue is that putting the strap on a camera and getting the length just right is a rather involved process.
And sometimes I need a strap, but in other situations, it gets in the way. So I asked about straps that are easy to attach and detach in a forum, and one of the suggestions was for a Peak Design strap.
If you're into watching Youtube photography channels, you've probably seen the little black discs with a red edge that hang off of the sides of a camera before. The anchors click into the anchor links, which are of course attached to the ends of a strap.
This is a review of the Anchor Links set that lets you quick release your existing camera strap.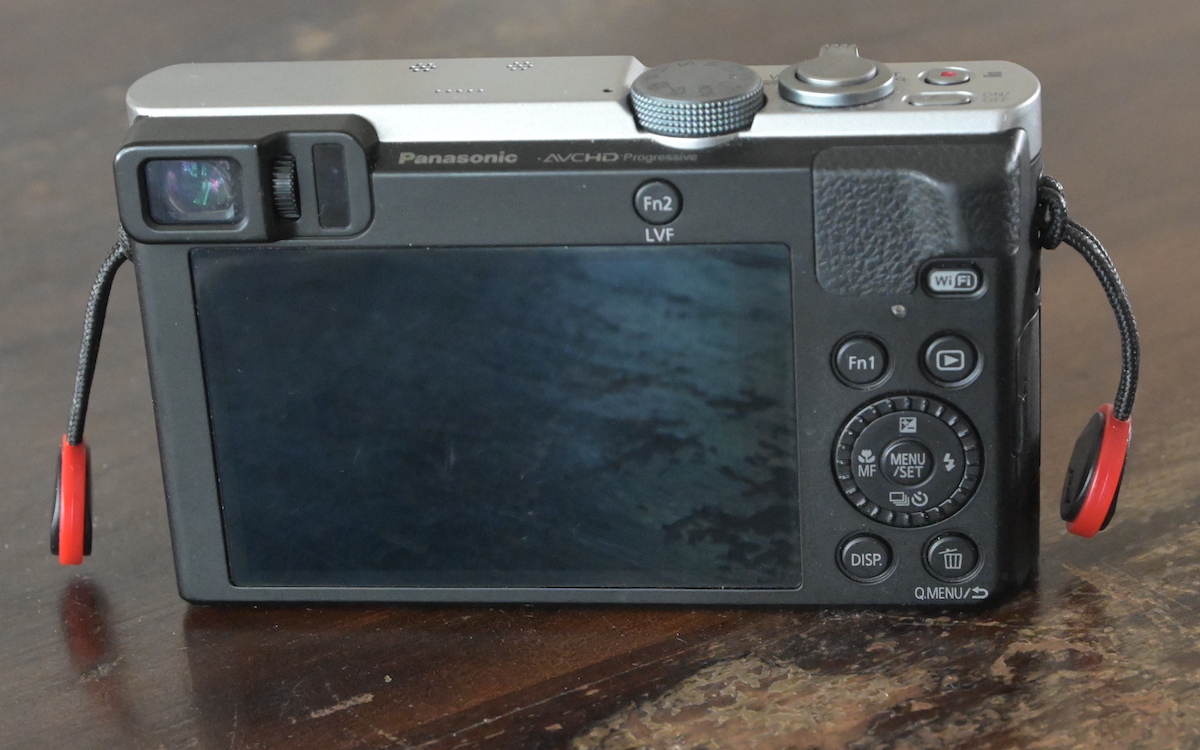 Full article / permalink
- posted 2021-10-16
► Seven years ago, I wrote Understanding old Nikon lenses: AI, AI-S, AF and AF-S. A few things have changed since then, so I thought it was time to do a follow-up that looks at how well different Nikon lens generations go with different Nikon camera generations.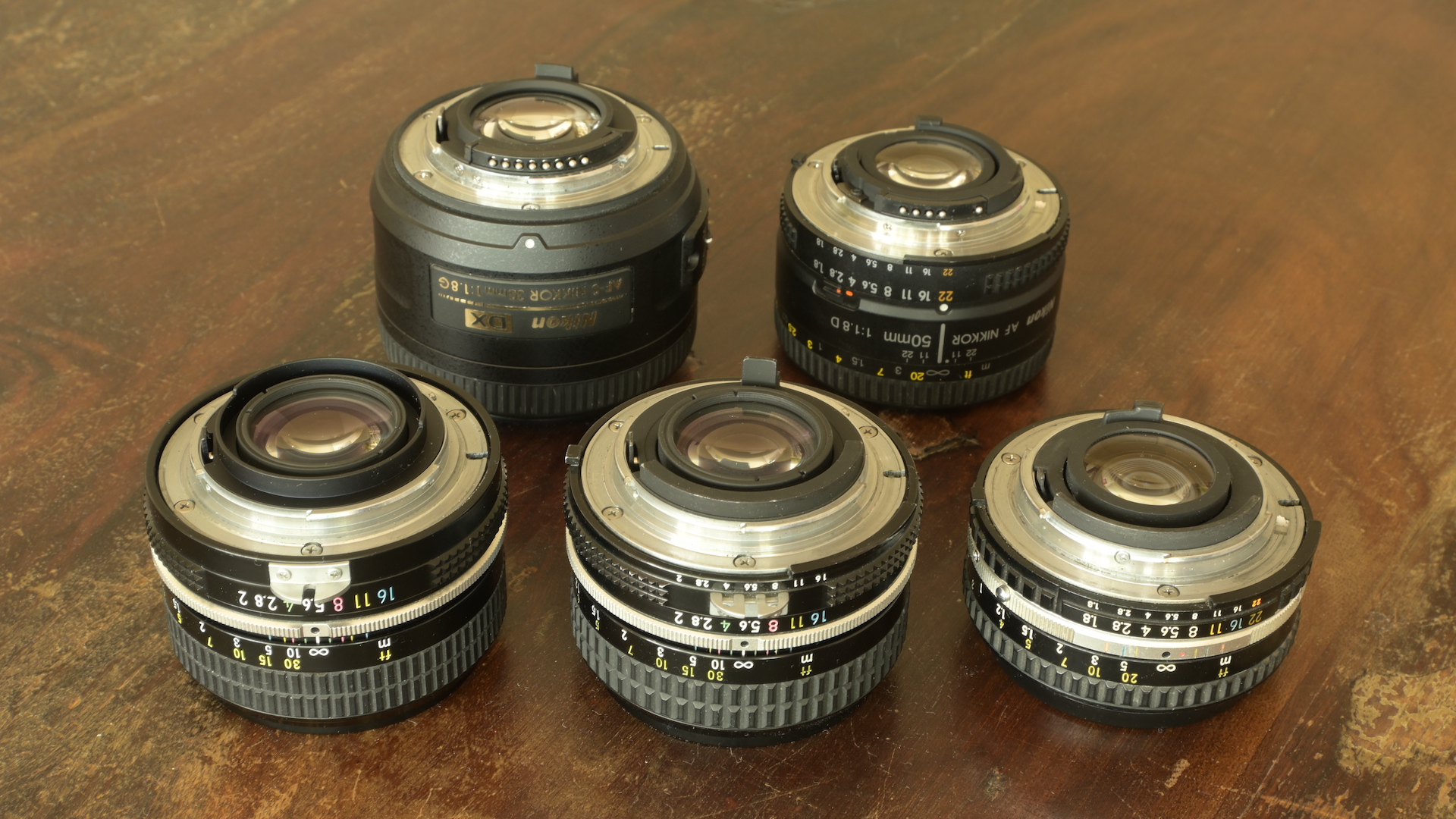 Full article / permalink
- posted 2021-10-09
It was reasonably clear again yesterday night, so I tried shooting the comet from my balcony, which worked pretty well despite the two streetlights illuminating the camera: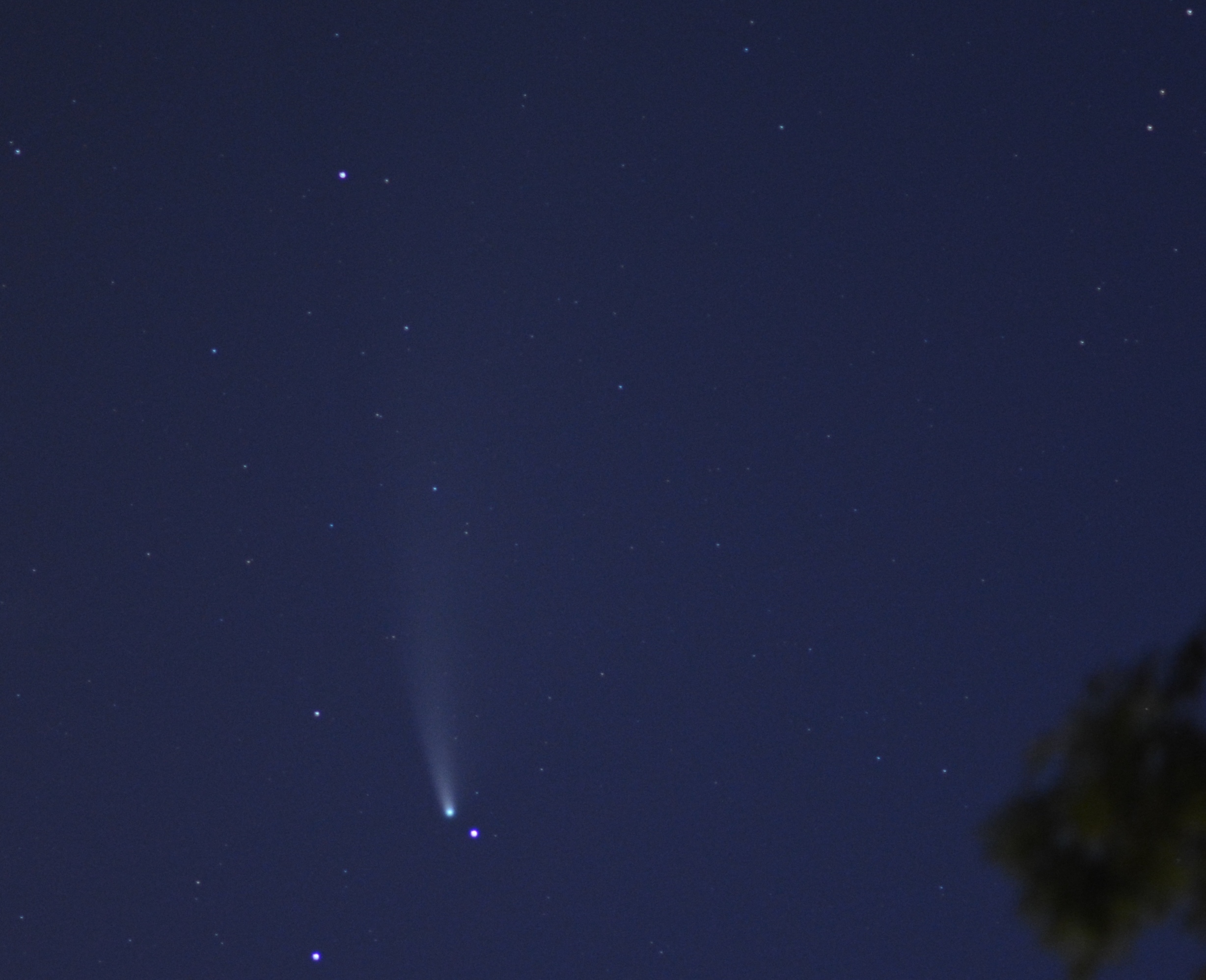 I then went to a dark place just outside the city, and took this shot: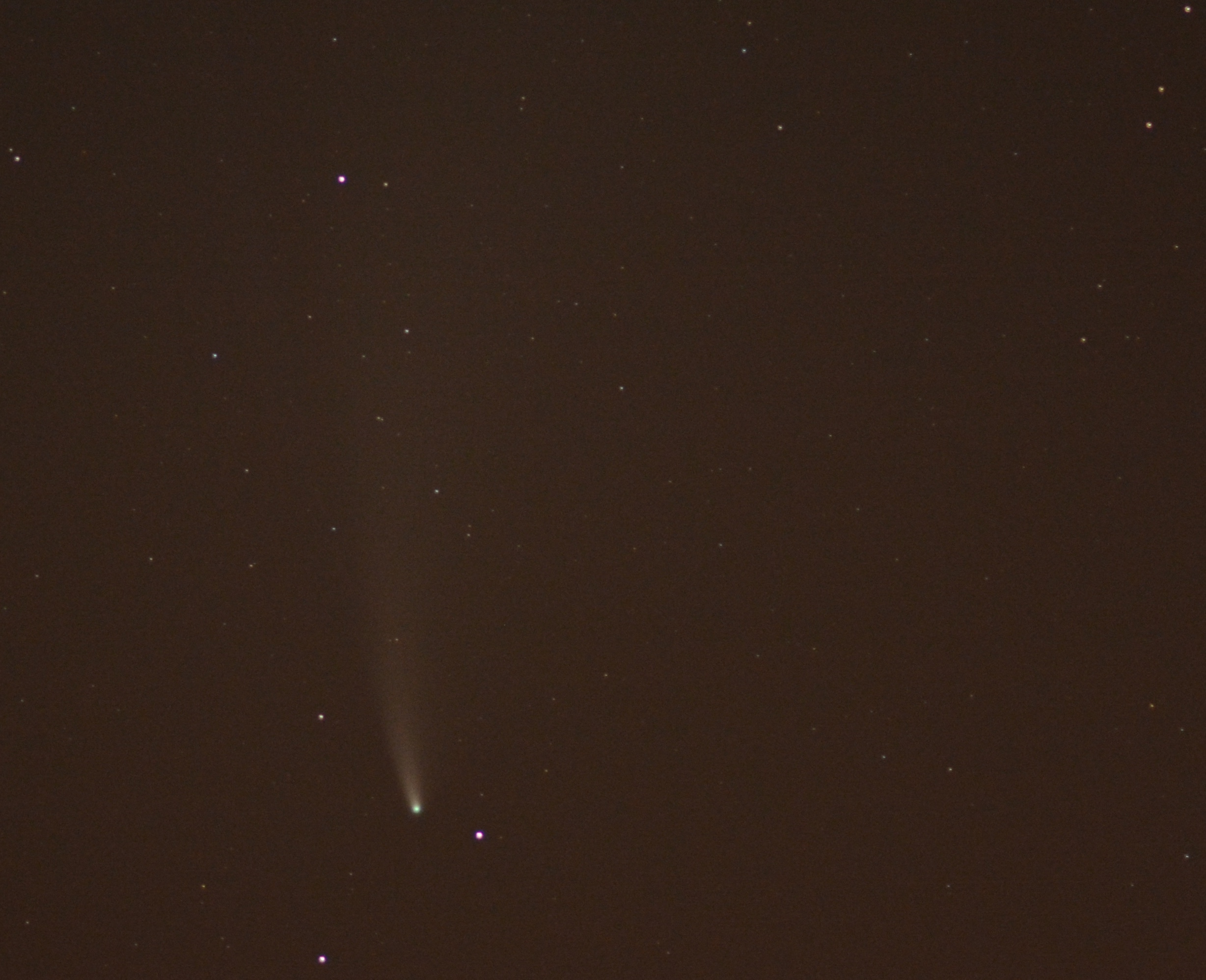 The blue in the first photo is probably due to the auto white balance taking some foreground that I cropped out into account. Soon after I started shooting, mist came rolling in, which may explain that the detail wasn't better in the second shot.
Apart from that, the comet head clearly looks greenish here (click on the second photo to see a larger version), and the comet has moved a surprising distance between the first shot at 0:09 and the second at 1:37.
Same 105 mm f/2.8 macro lens wide open, ISO 1000 for the first shot, ISO 1600 for the second.
Permalink
- posted 2020-07-19