► I've had a few Nikon cameras, and those always come with a perfectly usable strap. The only issue is that putting the strap on a camera and getting the length just right is a rather involved process.
And sometimes I need a strap, but in other situations, it gets in the way. So I asked about straps that are easy to attach and detach in a forum, and one of the suggestions was for a Peak Design strap.
If you're into watching Youtube photography channels, you've probably seen the little black discs with a red edge that hang off of the sides of a camera before. The anchors click into the anchor links, which are of course attached to the ends of a strap.
This is a review of the Anchor Links set that lets you quick release your existing camera strap.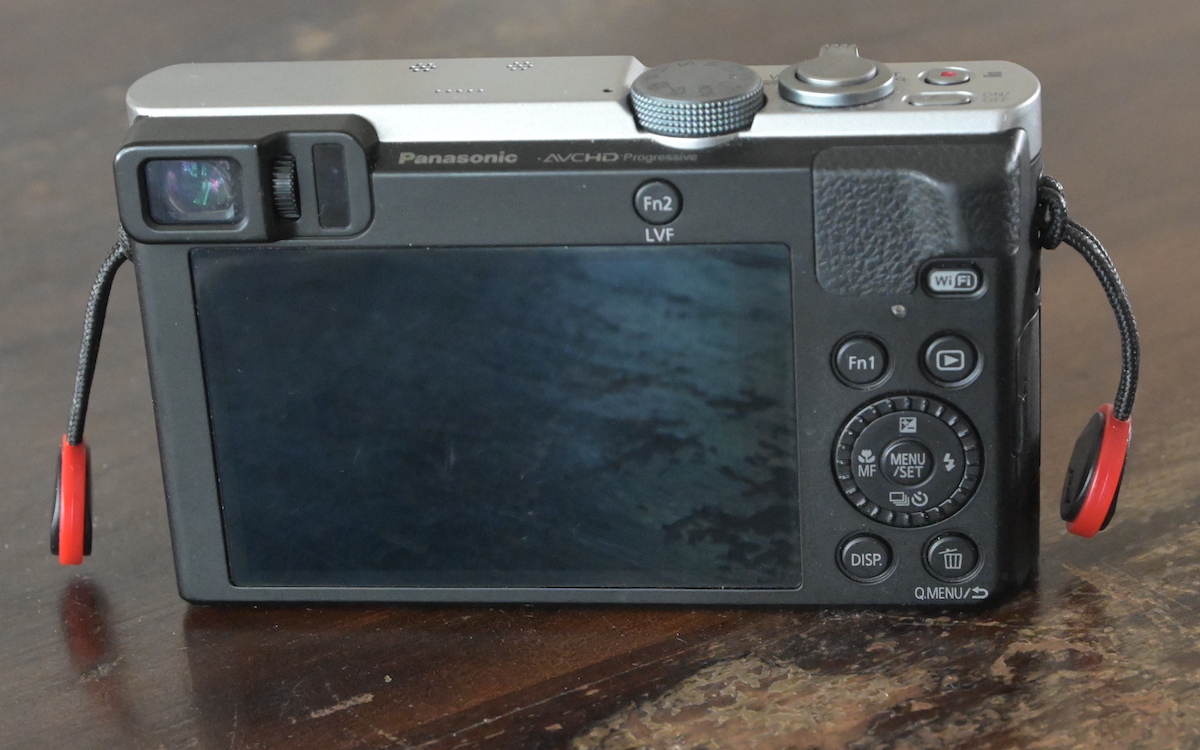 Full article / permalink
- posted 2021-10-16
► Seven years ago, I wrote Understanding old Nikon lenses: AI, AI-S, AF and AF-S. A few things have changed since then, so I thought it was time to do a follow-up that looks at how well different Nikon lens generations go with different Nikon camera generations.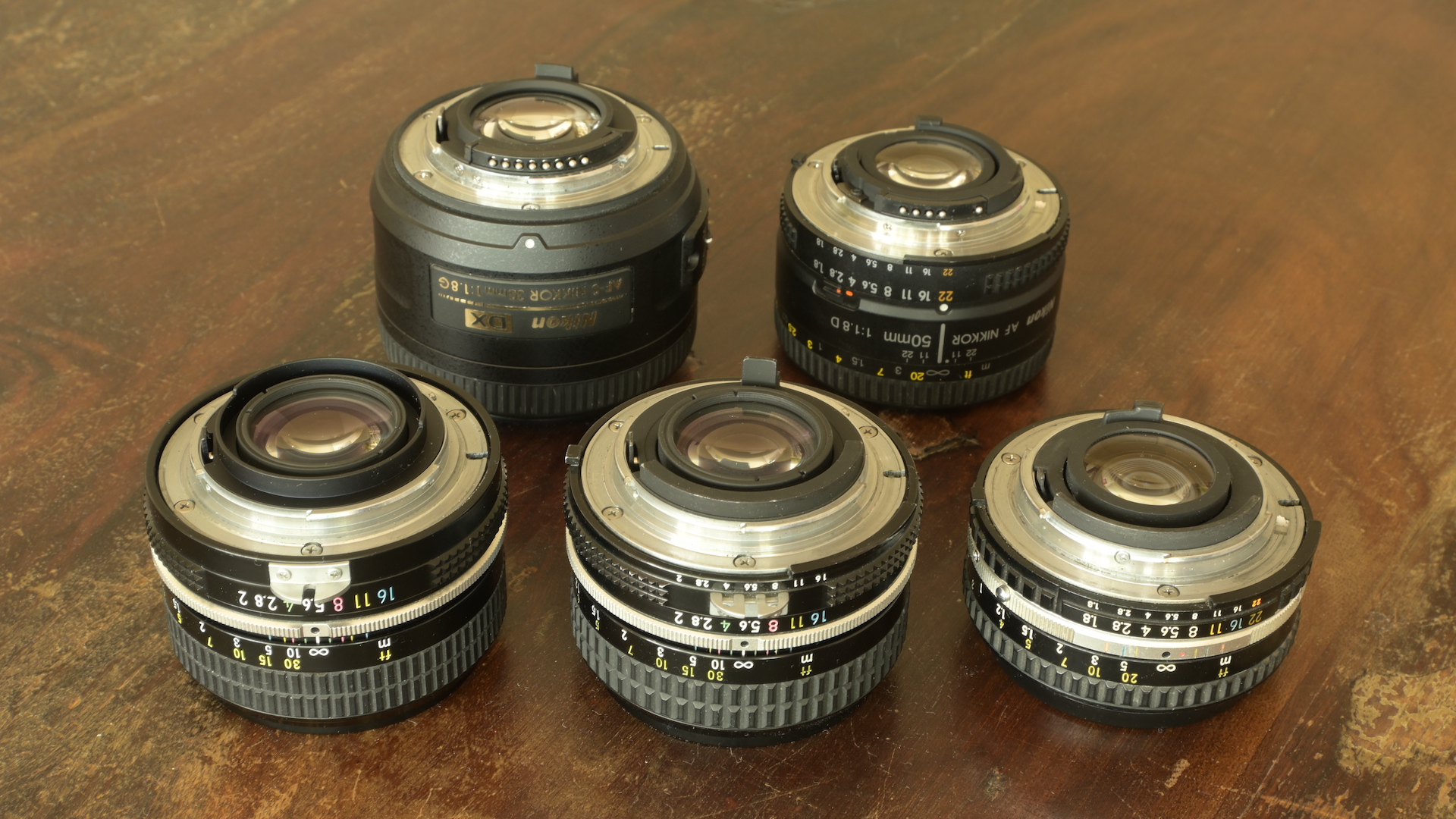 Full article / permalink
- posted 2021-10-09
It was reasonably clear again yesterday night, so I tried shooting the comet from my balcony, which worked pretty well despite the two streetlights illuminating the camera: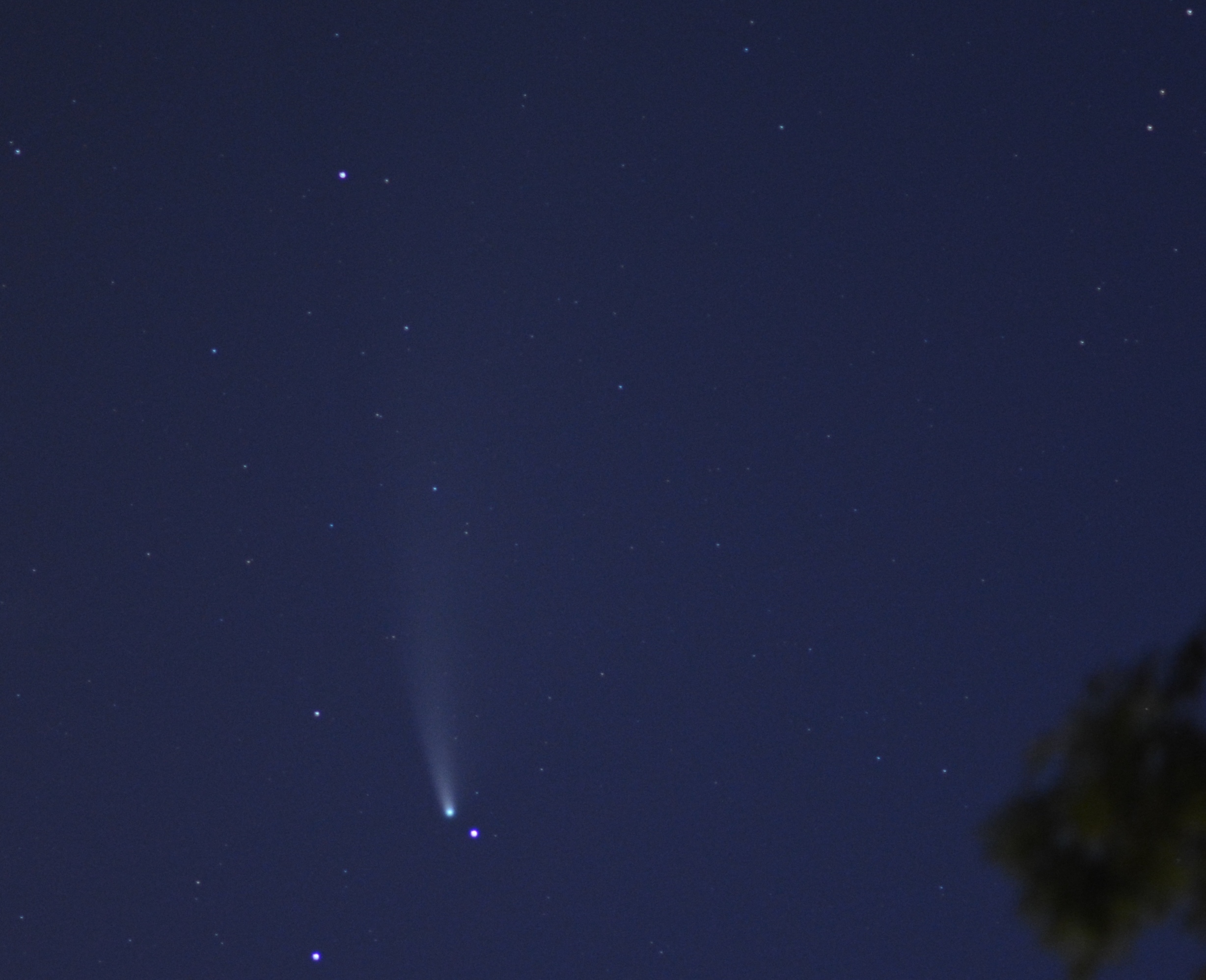 I then went to a dark place just outside the city, and took this shot: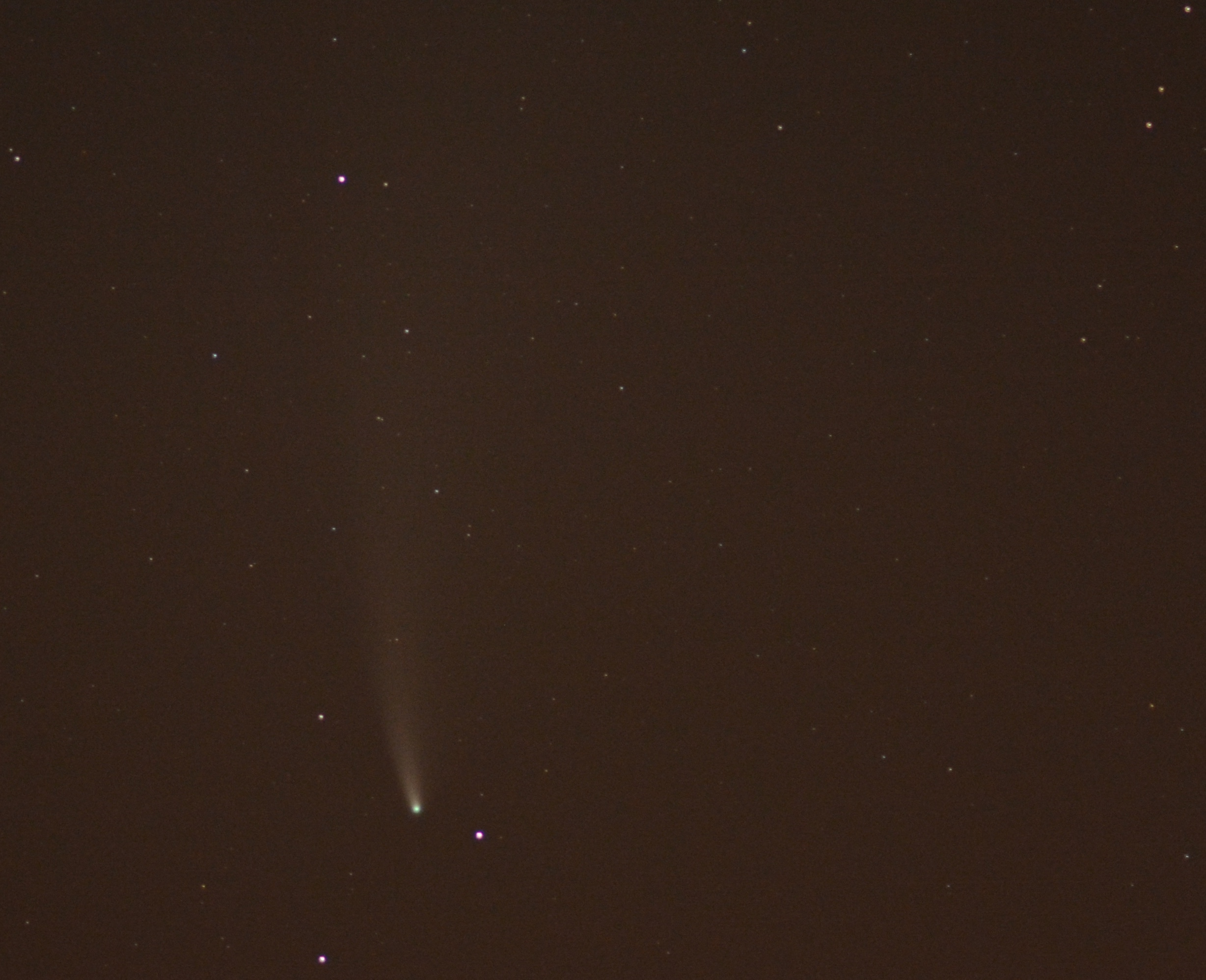 The blue in the first photo is probably due to the auto white balance taking some foreground that I cropped out into account. Soon after I started shooting, mist came rolling in, which may explain that the detail wasn't better in the second shot.
Apart from that, the comet head clearly looks greenish here (click on the second photo to see a larger version), and the comet has moved a surprising distance between the first shot at 0:09 and the second at 1:37.
Same 105 mm f/2.8 macro lens wide open, ISO 1000 for the first shot, ISO 1600 for the second.
Permalink
- posted 2020-07-19
Earlier this week, I read that there's a comet that's visible. It's called C/2020 F3 (NEOWISE), but I'll call it Neowise for short, after the space telescope that found it.
Read the article - posted 2020-07-18
A year and a half ago I waxed poetically about the small size and the weight of Nikon's latest collapsible version of their cheap 18-55 mm lens, as you can read in my review. However, since then I've also bought the bigger and heavier 16-85 mm lens, which covers a more convenient zoom range. And then I found out that Nikon upgraded its other cheap kit lens to be collapsible: the 55-200 mm one. So I bought that one as well.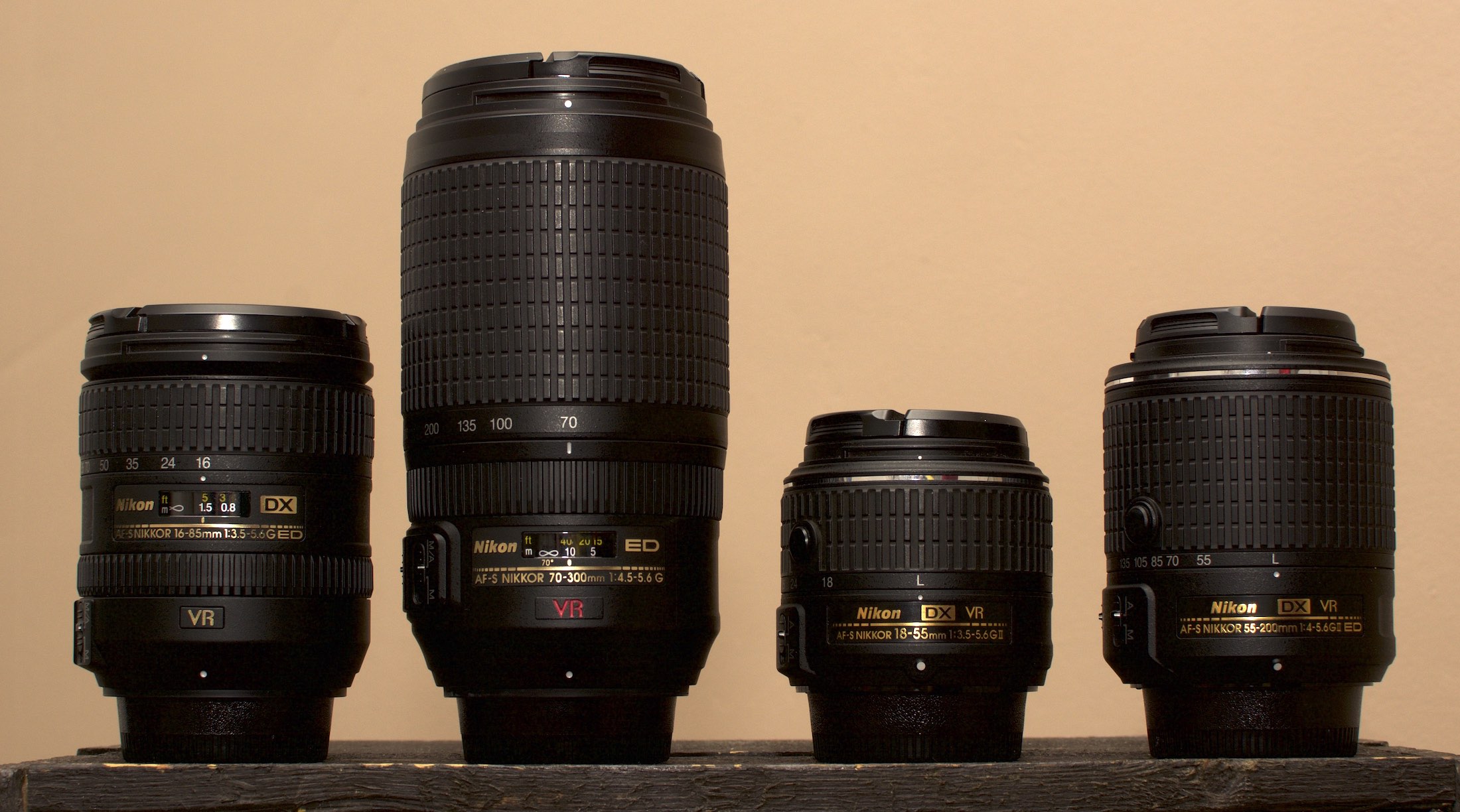 So now I have two sets of consumer normal zoom + tele zoom lenses: the collapsible 18-55 and 55-200 and the more upscale, but still consumer-territory 16-85 and 70-300 mm lenses. So I thought I'd compare them.
Read the article - posted 2015-11-28
► I couldn't help myself and bought yet another lens a couple of weeks ago. It's the Nikon 55-200 mm VR II. It's a small and cheap tele lens for Nikon DX digital SLRs, and I'll be talking about it some more soon. What I want to do today is look at how good the vibration reduction works.
Full article / permalink
- posted 2015-11-23